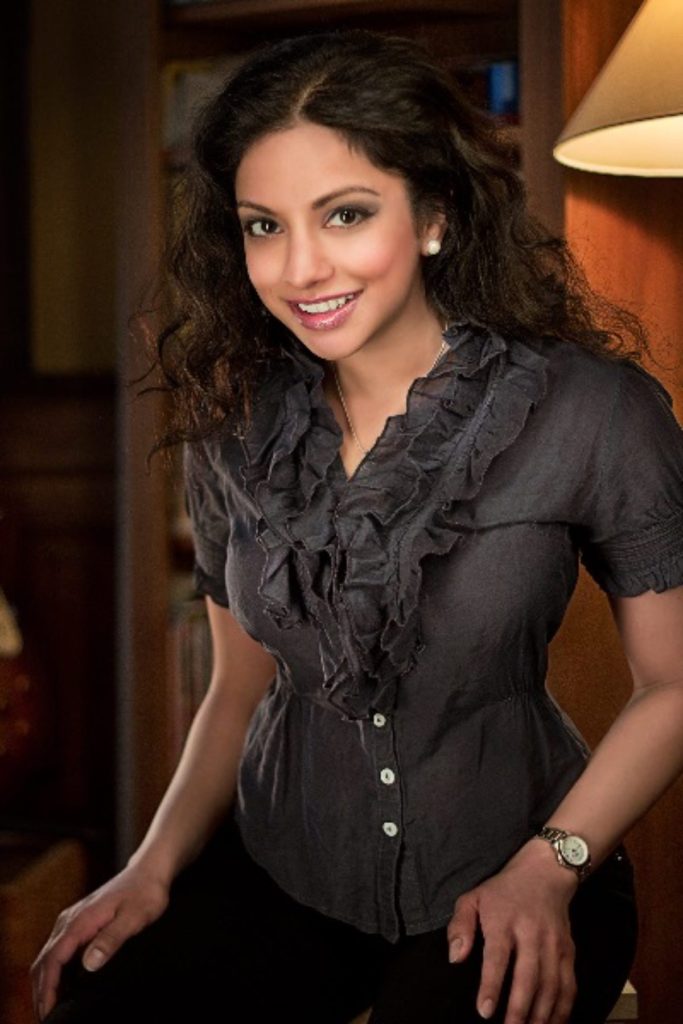 Sonali P. Chitre is a climate change and green energy lawyer, advocate, and entrepreneur specializing in India, the Middle East, Africa, and Latin America.
Early life
Sonali P. Chitre was born in Silver Spring, Maryland, and attended the Montgomery Blair High School Magnet Program in Maryland and Sidwell Friends School in Washington DC. She was born to Indian immigrants to the United States Dr. Dattakumar ("Prakash") Madhusudan Chitre, a physicist and satellite telecommunications executive with ViaSat Corp., and Dr. Neelam Gupta, a research physicist with the US Department of Defense's Army Research Lab (ARL).
Brought up as an agnostic Hindu, she credits cultural and spiritual values as integral to her desire to work in the public interest to unite diverse communities. She became interested in solving problems of environmental degradation from a young age because of trips to India where she witnessed how environmental pollution caused significant risks to public health.
Chitre attended American University and graduated in 2005 with a BA in Political Science and a minor in International Relations.
Environmental activism
In 2007-2008 Chitre worked at Clean Water Action, a nonprofit grassroots advocacy group focused on organizing and fundraising to protect waterways and drinking water. In this role Chitre campaigned for progressive political candidates, such as Rep. Donna Edwards (D-MD).
In 2010, while a student at Emory University School of Law, Chitre founded Cleaner Environment for Accountability in Bankruptcy (CETAB) and successfully organized a lobbying campaign on Capitol Hill to advocate for adding an environmental priority category to the US Bankruptcy Code (Title 11 U.S.C.) to prevent the discharge of environmental claims in corporate bankruptcies. CETAB garnered support from elected officials such as Senator Ben Cardin (D- MD) and Senator John Kerry (D-MA).
Legal and business career
In 2011-12, Chitre served as the Legal Adviser to the Republic of Fiji at the United Nations, where she was a key architect of Pacific Island sustainable development and climate change global policy. Realizing the limits of the international negotiating process in solving the climate change crisis, in 2012, Chitre founded Priyamvada Sustainability Consulting LLC (PSC) to provide strategic advisory services to clean technology firms, such as Alphabet Energy, as well as public private partnership focused private equity groups and non-bank lenders, with a focus on facilitating market entry in India, the Middle East, and Africa. Chitre travels to the Gulf Cooperation Council (GCC), challenging oil producing countries to embrace the new low carbon economy through green technology deployments. She enjoys special access to the Dubai Electric and Water Authority (DEWA) and Masdar, a Mubadula Investment Company, in the United Arab Emirates.
In 2013, Chitre founded Women Advocates for Transforming Energy & Resources (WATER), a training program for aspiring young women leaders in climate change and new energy across law and policy, business and strategy, and science and technology. WATER launched its international outreach campaign at the 2016 Arctic Circle Summit in Reykjavic, Iceland, publishing its inaugural newsletter to influence global leaders at UNFCCC COP-22 in Marrakech, Morocco in November 2016.
On the philanthropic and advocacy side, Chitre advises Global Mana Foundation focused on stopping oceans acidification, coral bleaching, and climate change, Environmental Defense Fund's India program, the Ovie Mughelli Foundation focused on educating youth on environmental justice, and the US Senate Committee on Environment & Public Works (EPW).
Chitre regularly publishes on environmental law and economics as well as climate change and sustainable development, sharing her work with United Nations and US government decision makers as well as with nonprofit stakeholder groups. She particularly focuses on climate change in India, arguing for the principle of climate change justice in the context of emissions reduction.
Chitre began her MBA at Dartmouth's Tuck School of Business in 2017 with a focus on building socially responsible business ventures and scaling disruptive technology solutions. She graduated from the Columbia Business School Digital Business Leadership Program (DBLP) in 2018. In 2021, Chitre graduated with an Executive MBA degree from IE Business School based in Madrid, Spain. In addition to running PSC and WATER, she is currently practicing law in a variety of areas to help her Indian American and Brooklyn, NYC communities (immigration, intellectual property, music and entertainment, bankruptcy, divorce and custody, etc.), building the platform, "The Healing Arts Ashram of Brooklyn," and developing an impact venture capital fund.
Political views
Chitre has served as a volunteer coordinator, fundraiser, media consultant, and attorney for progressive candidates' political campaigns, including those of US President Joseph Biden, US President Barack Obama, as well as many other local and state environmental and Indian American candidates, speaking out against voter suppression.
Chitre has been vocal in opposing the climate change policies of President Donald Trump, who has denied that climate change is real, and she has been interviewed for Zee TV WION November 6, 2016 before the 2016 Presidential election and many times in 2017 on the subject.
Chitre also protested climate change inaction through producing the documentary short film series, "Young Influencers on the Climate Crisis," that went viral on social media, and she spoke and was covered by TV networks such as Telemundo and NHK Japan on Earth Day April 22, 2017 in New York City and at the People's Climate March April 29, 2017 in Washington DC. She continues to protest climate change denial, supporting the work of Swedish teen Greta Thunberg at the United Nations.